blog
The Importance of Contact Center Compliance: Laws and Regulations Explained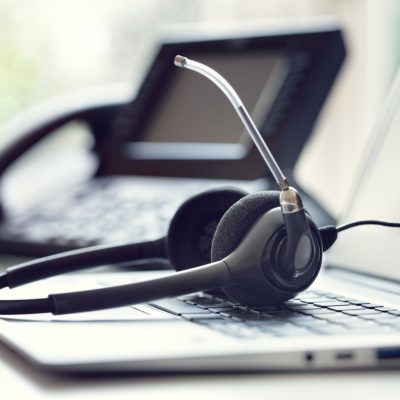 Contact centers are an integral part of customer service relations for innumerable organizations.  A diversified contact center offers a diverse set of services to help customers, while also promoting an organization's goals.  While individual contact centers have unique focuses, federal regulations impact how a contact center operates generally. Federal regulations set the stage for consistent contact center compliance across organizations. This article will explain the principal federal regulations guiding compact center compliance including the Telephone Consumer Protection Act, recorded call disclosures, and the Dodd-Frank Act.
What is the Telephone Consumer Protection Act (TCPA)?
An important aspect of contact center compliance involves following the regulations of the TCPA which monitors the telephone calls of contact centers in the following ways.
Limits telephone calls.

The TCPA limits the amount of unsolicited, pre recorded telephone calls which can be made to a landline. 

Prohibits specific calls to a cellular telephone. 

Per contact center compliance regulations, the TCPA forbids autodialed calls, pre recorded calls, or text messages to a cellular telephone. 

Restricts calling hours:

 The TCPA restricts calls to consumers before 8:00 a.m. or after 9:00 p.m.

Forbids calls if opted out: 

Pursuant to contact center compliance policies, sales callers are not allowed to contact individuals who have placed their names on the national "Do Not Call List" or if people have opted out of receiving calls from a specific caller. 

Requires callers to identify themselves. 

Callers are obliged to identify themselves and the name of the organization they are calling on behalf. 
While TCPA compliance is paramount to contact center compliance, there are other important contact center compliance rules.
Contact Center Compliance Rules Concerning Recorded Call Disclosures
Another area of contact center compliance concerns recorded call disclosures and information recorded. 
Prohibits recording of credit card data.

To ensure contact center compliance, call centers are not allowed to record CVV2 numbers or other confidential information from credit cards. This specific rule includes written and recorded information. 

Requires call recording consent:

Federal laws require contact center employees disclose if a call is being recorded to comply with specific contact center compliance rules. 

Advise customers of recorded calls.

Most states require consent between both parties to record communication between them.  
There are several recording limitations and disclosures to maintain contact center compliance to protect customer's privacy and rights. The Dodd-Frank Act provides customer protections.
What Is the Dodd- Frank Act with Respect to Contact Center Compliance?
The Dodd-Frank Act offers comprehensive financial regulations which are at the forefront of a discussion of contact center compliance. 
Requires recorded, time stamped conversations.

The Dodd-Frank Act necessitates all contact center telephone conversations are recorded, as well as date and time stamped. 

Saved conversations.

To ensure contact center compliance, recorded conversations are to be saved in a secure, easily accessed, management system. 

Protects consumers.

The Dodd-Frank Act created the

Consumer Financial Protection Bureau

which ensures consistent, high standard rules for the financial marketplace. Complying with federal financial consumer laws is part of contact center compliance when representing the financial industry.
The Dodd-Frank Act is wide-ranging. Another contact center compliance area pertains to employee training.
Small Steps to Monitor and Train Agents for Optimum Contact Center Compliance
There are steps which help ensure employees do not have problems with contact center compliance.
Educate employees on compliance issues. 

Provide necessary training so employees know how to remain in contact center compliance with the various regulations. 

Provide a list.

Keep a contact center compliance list available for employee reference. 

Implement Privacy-Boosting Contact Center Software

. Investing in technology helps complement employee training, such as adopting

advanced encryption features that can encrypt your phone lines, web connections, and network

s.
Contact centers can take these important steps to further improve employee awareness surrounding compliance with these small steps.
How Ternio Ensures Contact Center Compliance
Maintaining compliance with laws and regulations is of vital importance to contact centers, particularly when they handle sensitive customer information. An important step in contact center compliance is working with a company such as Ternio who takes contact center compliance seriously. 
Ternio recognizes the importance of contact center compliance, so we offer the TernioSwitch app—a cloud-based, progressive app—that provides tools to deepen insights regarding contact center compliance for contact centers. It has actual agent monitoring and recordings; monitoring of contact center compliance with regulations; and ensures security for customer data is encrypted. Plus, Ternio employees are required to undergo training in information security, privacy and compliance. Procedures and policies are reviewed to align them with standards and determine what controls, processes and systems are required to satisfy contact center compliance. 
Contact us today for more information about our product, so we can help you feel confident with contact center compliance and regulations.
Get started today
Join the mobile workforce wave.
Explore the most powerful and easy to use mobile solution for your contact center.