blog
Understanding How Contact Center Analytics Improve Performances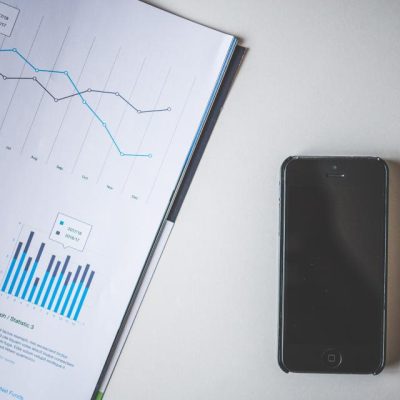 The contact center experience may make or break a sale, transaction, or relationship with a potential client. Especially during the pandemic, contact centers have become even more important as a critical lifeline for customers to speak with agents to help them resolve issues, such as improper billing or to fix a delivery.  Each interaction with a caller provides a wealth of information for call centers. Yet, companies often fail to do something with it to improve their contact center performances. However, contact center analytics are essential for providing the best customer service as well as improving call center agent performances.
What is Contact Center Analytics?
With so many customer engagement communication channels being used by contact centers, they need to know how well these platforms are interacting with customers, especially given the increase in contact center volumes. Contact center analytics help contact centers remain consistent across the different communication channels to avoid poor customer experiences and positively impact business outcomes.
Contact center analytics is the analysis of standard contact center metrics to identify trends, performances, impacts, causes, and results. It is the collection, measurement, and reporting of performance metrics tracked within a contact center, which may include call data, agent performance handling inbound or outbound calls, and customer service surveys. Common types of analytics include hold and time, call volume, call time, customer satisfaction, speech, text, first call resolution, and more. Performance indicators help a contact center understand what is happening with inbound and outbound calls, text, chats, and other forms of communications to determine how profitable each interaction is. 
Further, call center analytics also includes the human element to understand how calls are generally being handled. Customer experiences are important to the overall analysis as to how a contact center is performing. The data that is gathered is organized in a CRM or analytics software that then is processed into reports, such as in templates or on an app's dashboard so the data is easy to understand. Sharing contact center analytics is most useful when shared with the contact center team so they can act on the performance metrics. 
While previous data collection and analysis took weeks if not months to calculate, technology now enables contact centers to provide this data to their agents in real time. Contact centers who use modern, cloud-based software can access this information immediately, which helps managers identify any issues and notify agents to improve their performances. Every unhappy caller may result in a lost sale or bad review, so contact centers want to avoid gaining a poor reputation and losing revenues.
Types of Contact Center Analytics
Contact center analytics looks at a myriad of different data sets across customer and channel avenues. Typically, the types of contact center analytics include processes and tools that companies use to gain business performance insights. Here are some common indicators used in contact center analytics. 
Customer and Self-Service Analytics

. Data sources relating to customers is analyzed to identify customer trends, satisfaction rates, retention, interaction opportunities, and historical and predictive modeling. Sources of data involve the customer's voice, purchase data, behavior data, demographics, surveys, and the use of help center and FAQs. Customers can update their contact information or check their order status. Self-service channels are often a key tool for customers to resolve the issue on their own. 

Speech/Voice Analytics

. Contact center managers can monitor calls in real time or review automated transcripts. It operates as a digital channel that provides insights on how to improve the team. The recorded calls and transcripts can provide training materials. Real-time information can be useful for a manager to see if they need to intervene to help on a call and to see how an agent's call is going. The contact center manager can use the data to highlight best practices and how to better mitigate customer issues in the future. 

Proactive Analytics

. Call center analytics include data that is processed to be predictive to stay one step ahead of customer concerns. The app or software may have a dashboard where contact center managers can see the data analytics in real time, which can include service-level agreement (SLA) performances, first-contact resolution (FCR), call handle times, average time in call queues, and call abandonment rates. Predictive analytics uses artificial intelligence (AI) to analyze contact center data. It uses logic gleaned from historical situations to solve current and future problems, especially acknowledging trends from product launches or holiday seasons to predict any possible issues and prepare for them. Since the data is happening in real time, contact centers can make changes as soon as possible to improve the situation.

Omnichannel Analytics

. Contact centers use a myriad of communication channels these days: text, call, email, messenger, chat bots, and more. Customers may use up to nine different communication avenues. Contact center teams need to track how customers utilize these different communication channels, when they are used, and how successful the interaction is. With omnichannel analytics, contact center agents have a single dashboard to view all metrics from the customer's interaction, from their initial browse of FAQs to the first chat message with a bot to an agent phone call. Additionally, omnichannel analytics help contact center managers improve agent performance with valuable feedback on agent interactions with customers. These metrics track the volume of an agent's interaction with customers, customer surveys about their experience, key performance indicators (KPI), and any other issues that a manager can correct immediately. 
Benefits of contact center analytics include but are not limited to reduced average handle time; reduced call volume; enhanced network resilience; and improved sales conversion.
Improve Metrics With TernioSwitch Technology
Contact center analytics are very important for companies to be more efficient, have happier customers, and improve agent performance. With the right contact center solutions based on data, companies can reduce the average call time and optimize conversion rates. However, not all contact center analytics apps are the same, so choosing the best one is key.
Ternio is here to assist! The company designed a cloud-based app that enhances mobile agent capabilities. It integrates with a company's platform so agents can work either in the office or remotely with all their key data and contacts synced to their profiles. The credentials are the same for the app on a smart device and for desktop computers. Agents have access to SMS, live chat, voicemail, transfers and conference, and inbound and outbound calls. Contact center agents can access the app from any Iot device. Additionally, managers can view real-time data on the dashboard that is collected by the app and integrated with the company's CRM. Managers can easily add or remove agents from the app. TernioSwitch records calls so agents can review them and add notes on the go. 
Contact us today to learn more about our product so you can join the mobile workforce wave.
Get started today
Join the mobile workforce wave.
Explore the most powerful and easy to use mobile solution for your contact center.