blog
The Benefits of a Virtual Contact Center: A Win for Companies and Customer Service.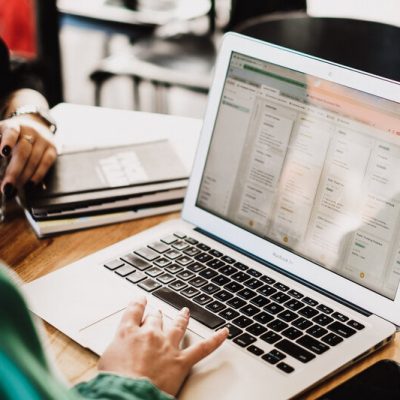 As the "work from anywhere" trend continues to lean more permanent than not, companies are seeking ways to support their employees from anywhere in the world as well as providing excellent customer service. As a result, cloud-based virtual contact centers have become more popular as the need for omnichannel customer services have grown in addition to the demand for more telework, work from home, and remote work jobs.
A virtual contact center is an excellent option for companies seeking professional customer care services while providing employees necessary resources to be successful. Understanding the multi-dimensional services provided by a virtual contact center is important in deciding if a virtual contact center is right for your organization, especially to determine how successful it might be. This article will explain what a virtual contact center entails; what is a customer success manager analyst; and what is a customer success analyst with respect to their job description with a virtual contact center.
What is a Virtual Contact Center?
A virtual contact center has similar customer service goals and operations to a traditional call center; however, a virtual contact center uses software which allows agents to be geographically dispersed.  A virtual contact center's software is cloud-based and generally utilizes voice over IP (VoIP), although videoconferencing software such as Zoom is also available.  A virtual contact center integrates with a company's platform—a virtual representation of the company. There are many benefits for an organization to enlist a virtual contact center.
Keeps team members and customers connected

. A virtual contact center is able to configure and route calls, allowing team members to respond efficiently to customers. A virtual contact center can manage inbound and outbound calls; agents can receive and make calls. Since agents are geographically disbursed, they have the ability to span multiple time zones. This increases responsiveness, agents can provide support whenever customers need it. 

Allows for employee mobility

. Employees have the ability to work from 
anywhere and respond to phone calls from various locations. Employees are able to log into a virtual contact platform from any device with an internet connection. While imperative for remote employees, this is also important for professions which require employees to work in the field, such as real estate agents who are not traditionally in an office setting and need to be able to conduct business from anywhere. 
Provides advanced analytics.

The technological sophistication of a virtual contact center offers increased analytics and metrics. Metadata is included in agent disposition notes. A virtual contact center offers

trackability, call recording,

quality workforce management and optimization. Real time information is available to agents.

Opportunities for businesses to reduce costs

. Business entities can save money by eliminating the need to maintain a physical office or work space, if they are able to successfully navigate employees working from anywhere. The cost efficiency of cloud-based software of a virtual contact center makes work from anywhere sustainable for organizations.
The benefits of a virtual contact center from an operational effectiveness perspective are only part of the winning strategy in using a virtual contact center. Equally enticing are the customer support benefits as provided by a customer success manager and a customer success analyst.
What is a Customer Success Manager?
Maintaining customer relationships is vital to the long-term accomplishments of businesses. When wondering what a customer success manager does to help nurture customer relationships in a virtual contact center, it is important to know what is a customer success manager and their skill set that helps support a virtual contact center.  
Forms a direct relationship with customers.

When asking the question of what is a customer success manager, it is helpful to envision an individual who acts as a mentor for customers and is able to expertly guide them in their interactions with the business. One way to describe a customer success manager is as an advocate for a company, they are a positive representative or energetic supporter of an organization. 

Works with customers to help them achieve goals.

One description which explains what is a customer success manager is that they have an understanding of a customer's needs and are able to communicate the customer's needs to appropriate individuals. They are able to help foster relationships between customers and other members of a customer support team such as a technical department. 

Specializes in customer care.

  A virtual contact center customer success manager is highly trained in effective and empathetic customer service strategies. Customers feel they are actually connected to an onsite customer service agent representing the company. With a virtual contact center, because hiring is not limited to a specific geographic location, the talent pool for qualified customer success managers and customer success analysts is increased.
A customer success manager fulfills a very important role in the successful operations of an organization utilizing a virtual contact center. Another important role to consider in a virtual contact center is what is a customer success analyst.
What is a Customer Success Analyst?
When asking what is a customer success analyst as compared to what is a success manager, the differences are subtle in the virtual contact center industry. Below are some descriptions of a customer success analyst and some of their job duties in a virtual contact center. 
Helps evaluate a virtual contact center

. One important description for what is a customer success analyst's duty involves assessing a virtual contact center's agent to help increase quality, efficiency, and customer satisfaction of interactions with agents. They provide customer support on issues, problems, or questions. 

Handles front line customer inquiries.

The ability to use

creative, problem-solving techniques

is a specific job duty when describing a customer success analyst's role in a virtual contact center.  

Assesses a customer's experience during an interaction.

An important aspect of what is a customer success analysts' responsibility is to help improve call center agents job performance by observing an agent's performance and providing feedback. They monitor interactions and provide insight and suggestions to agents. They track and examine call flow and establish quality assurance levels and rates of call abandonment. 
Collect information.

One requirement of what is a customer success analyst is to collect information with the goal to improve customer's interactions and the overall performance of the virtual contact center agents. A customer success analyst is adept at recognizing trends and weaknesses in the operations of a virtual contact center customer relationships and look for opportunities for improvement. 
The work from anywhere trend is an exciting transition. However, the change has created formidable challenges for organizations, employees, and customers.
TernioSwitch: Innovation with Every Call
Fortunately, an innovative telecommunications technology company, Ternio, has made the "work from anywhere" challenges much easier for companies to navigate and manage. What does the fully integrated TernioSwitch app offer? 
Enhances mobile agent capabilities.

Ternio has designed a cloud-based app which keeps teams and customers connected. TernioSwitch helps mobilize employees from anywhere and keeps teams connected. 

Integrates with a company's platform.

  TernioSwitch allows users complete contact center control.  The credentials are the same for the app on a smart device or a desktop computer. Employees can make and receive calls routed through a virtual contact center. Multiple chat interactions can be accomplished from the app on any mobile device. 

Provides real-time agent monitoring.

TernioSwitch offers actual agent monitoring. Agent disposition notes are included in TernioSwitch recordings.

Add or remove administrative access.

The TernioSwitch app allows for easy removal or inclusion of administrative access. Companies can start with as few as 10 agents a month and add more agents with a click of a button. 

Available agents anytime to customers.

Users have complete contact center control with the

TernioSwitch app

. Agents are available to customers anytime, from anywhere. Agents can control their available status on the app. Even when Wi-Fi goes down, the TernioSwitch app allows for agents to remain connected to customers. 
TernioSwitch is an exciting and efficient option for contemporary customer service with a growing mobile workforce. Let TernioSwitch help your company keep up with the mobile workforce trends. Contact us today for more information about our product, so we can help your team successfully work from anywhere.
Get started today
Join the mobile workforce wave.
Explore the most powerful and easy to use mobile solution for your contact center.